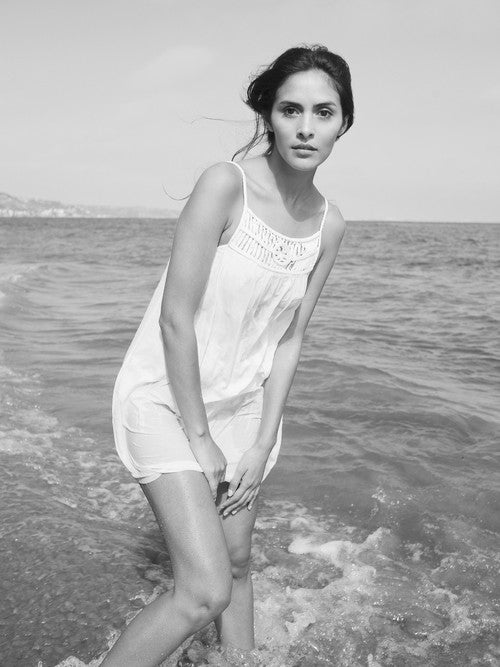 Happy Wednesday to you all!  It is my privilege to introduce you to someone and something very special... Meet, These Native Goods !
Chandra Lawrence has been a friend of mine for over a decade now (wow), and I can't help but beam and become giddy over the new project she recently launched.  It's safe to say, I have a new go-to for principled gift giving and buying.  This beauty has done an incredible job curating a contemporary site that features alluring and ethical "Made in the USA" products, alongside their makers! Everything from jewelry and apothecary, to small batch shoes, leather and children's pieces. I was lucky enough to be interviewed by her and am humbled/honored by the lovely feature on their blog today. Follow them for more awesome and direct access to some of the best products/artists that call the USA home and work.
Interview below:
Whats your process like, are you a sketcher of designs or do you like to just go for the raw materials and let them speak to you? What have been your favorite materials to work with so far?
I definitely take the "Let it speak to you" approach.  Typically, I'll begin with a sprawling of materials atop my bench. Various stones, gold and silver create a pretty rainbow of possibilities.  Winning combinations make their way to my sketch pad and will eventually manifest themselves into tangible, one of a kind pieces. 
Gold, gold, gold... By far, my favorite element to work with. It's purity, warmth and softness I will never tire of, as a jeweler or a wearer. Delicate gold rings and chains are feminine and alluring and I am continually drawn back to this foundation.
You are self taught, what is one of the most valuable things you learned in your journey?
In an age where it is really easy to compare yourself to others or feel that you are in a race, I have learned two things that have become very important to me as an artist... 1) To really trust my personal aesthetic, and hold tight to it.  2) That it is okay to keep your own pace and create your own formula.  
Time and artistry are valuable things, embracing that and choosing not to compromise on it, has been really empowering and freeing.  To the maker who is just stepping out, I would say this... Keep your identity, don't cut corners on quality, and don't feel the need to compare yourself to the machine that is mass marketed goods. Most discerning customers crave something that is made by hand and value someone taking time for them. Those who don't, aren't in the right marketplace.
What people, places, and/or music do you find most inspiring?
I have been so blessed to be surrounded by the people that I have been, throughout my life.  My dearest girlfriends are small business owners/creatives and have the tenderest hearts, always caring more for people than their own business plans. Because of this, their businesses thrive and bless their communities in a profound way.  I'm inspired by people who can live in our culture, but maintain a knowledge of what matters most and an outward focus, rather than an inward one.  These people are always the loveliest and most interesting to me!  
I can honestly say that Zak is my best friend and the most inspiring person I know. The creativity that pours out from him so effortlessly is electrifying, but the art and life that he creates is a bi-product of having clear eyes, strong convictions and a heart that loves and draws from the ultimate creator. 
Current playlist: Josh Garrels, Housefires, Jonathan David Helser
Weekly podcast: Ravi Zacharias
Currently reading: Bonhoeffer, By Eric Metaxas
We do not have television, but we do have a camper van. The natural world with its intrinsic colors, textures and elements is my most significant design influence. Organic hued stones, wavy gold bands and perfectly-imperfect compositions, give me the warm and fuzzies every time :).
What are some of the challenges you have faced manufacturing on your own? What are some of the joys?
 The manufacturing of the jewelry is one of my favorite aspects within the business, but the learning curve is always pretty steep when it comes to a new technique or skill.  Moving into the realm of stone setting and precious metals was really humbling at first, but to be constantly challenged helps keep you sharp and keeps things exciting. 
If you could put wings on your camper van and fly it anywhere in the world where would you go, and why?
We've recently been daydreaming about a camper trip to Banff, Canada.  Taking in the Oregon Coast via van (pups in tow), was hands down our favorite trip, ever.  To be on your own schedule and with each other for that amount of time, free from the stresses of modern day travel - That for us always wins, even over more exotic locations.  I think I would avoid putting wings on our van at all costs, so as not to miss the best part :).  
You clearly aren't afraid to try new things, you surf, kayak, ride motorcycles, is there anything else that is high on you list of things to try? In life or in your jewelry designs?
Top of the list desires would include raising goats and horses alongside our pups...  Regarding jewelry, the art of casting is on the horizon, along with the realization of a flagship, brick and mortar storefront once we settle somewhere longer term. 
What does it mean to you to be made in the USA?
To call the United States my home and to enjoy it's beauty, freedoms, people and opportunities, is a blessing I don't want to take for granted.  To operate here as a small business owner and to work alongside other small business owners in the midst of a thriving artisan community, is a privilege.  Globally speaking, "made in the USA" will often times mean a higher bar, perhaps a higher cost because higher standards require it.  But the result is usually smaller batches, better quality and better conditions.  For businesses and consumers alike, it takes integrity and an awareness to understand the implications of who and what we support.  I am proud to stand alongside so many skilled makers who value integrity and build their businesses right here in the USA.  Thank you for supporting us!